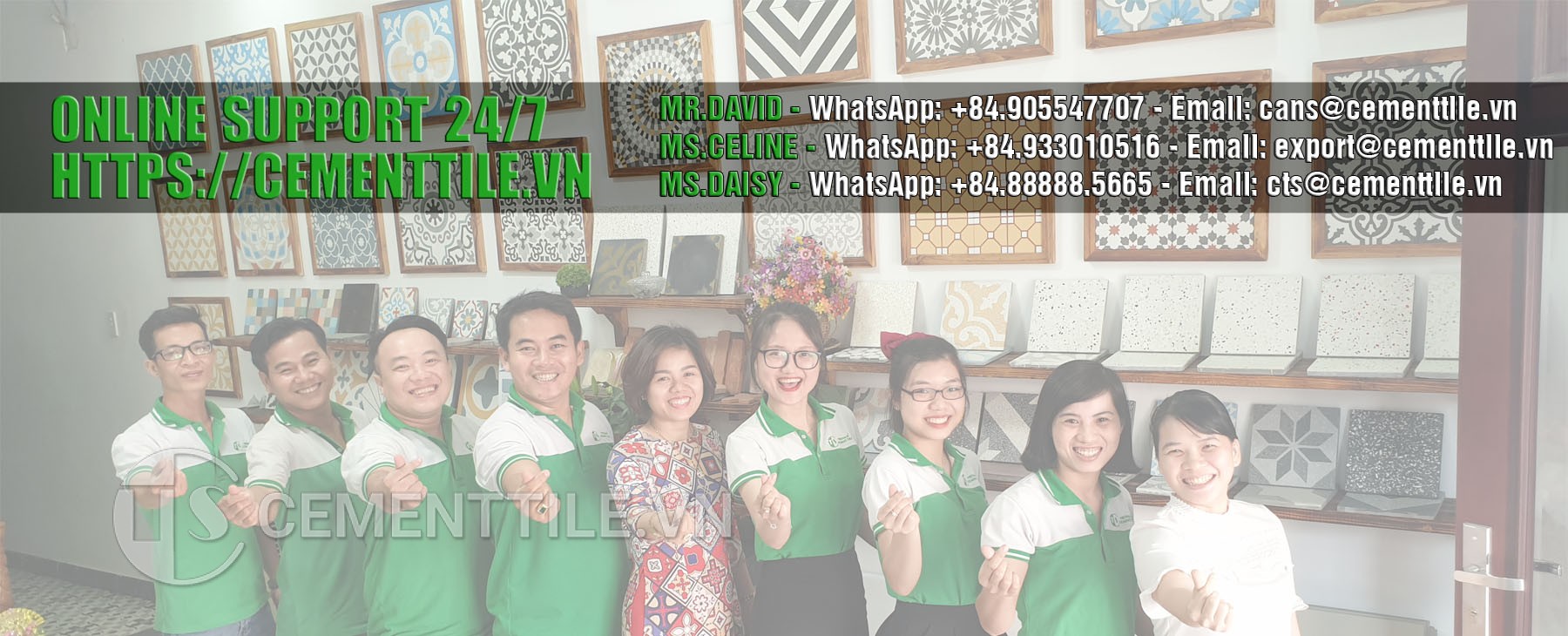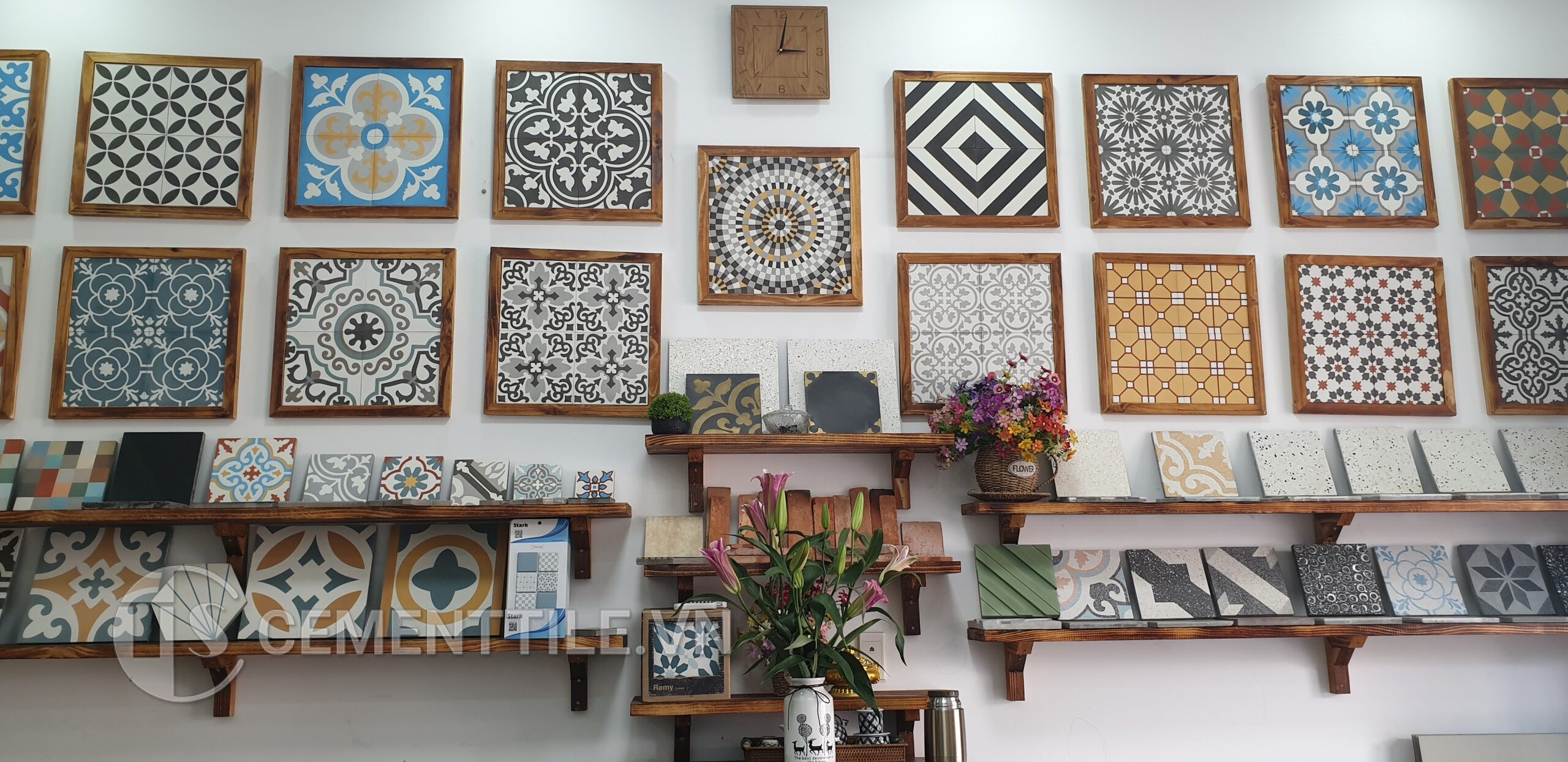 About CTS
Welcome to Vietnam Cement Tile Company (CTS Brand), a leader in the handmade tile industry. Our tiles are crafted by skilled artisans using traditional techniques and the finest materials. With a focus on quality, durability, and unique designs, our tiles add a touch of beauty and character to any space. Whether you're looking for unique patterns, vibrant colors, or a classic look, we have the perfect cement tile for you. Explore our collection today and elevate the style of your home or business with the timeless beauty of handmade tiles.
Vietnam Cement Tile Company Limited was founded in 1988 in the central province of Quang Ngai, Vietnam, specializing in manufacturing and supplying cement tiles. In the beginning, we were a cement tile manufacturing facility run by our family. With the strength of our family's traditional craftsmanship in making cement tiles, we have been making high-quality cement tiles with various designs and fine patterns. Therefore, our cement tile products drastically took the market in Vietnam. And export to 30 countries.
In the 1990s, encaustic cement tiles were considered an aspect of Vietnamese culture included in each architecture. However, in the period of 1990-2005 when ceramic tile manufacturing industry developed and trend in using ceramic tiles occurred in Vietnam, encaustic cement tiles fell into oblivion and conceded the market to ceramic tiles. We are those who love and preserve Vietnamese culture, we had concerns and looked for a way to recover traditional cement tile products.
Until 2012, we attempted to recover our traditional handicraft in making cement tile products, and therefore CTS cement tiles came back the market. In addition to the traditional craftsmanship and creativeness of craftsmen, we have sought and applied modern technologies to the production process. As a result, the weak points of previous cement tiles have been corrected.
Our CTS cement tiles have been appreciated by customers for both their quality and designs. Our output of cement tiles could not be sufficient in meeting the demand of customers inside and outside Quang Ngai province. In 2014, we made a strategic decision to build up our second factory of cement tile at "The Cradle of Vietnamese Pottery and Porcelain" in Binh Duong province. Our second factory has operated and manufactures a wide range of cement tiles to satisfy demand of local markets and export markets. Also, we have opened our head office in Ho Chi Minh city for customer service in a convenient manner.
Our products have been exported to markets, such as USA, UK, Australia, Singapore, Japan, Turkey, Netherlands, France, America, China, Russia,… We are proud of bringing traditional Vietnamese cement tile products with good quality and various designs to local as well as international customers.
VIETNAM CEMENT TILE CORP
Showroom: A20 – Champaca Garden – Dong Hoa Ward – Di An City – Binh Duong Province – Vietnam
Factory 1: 84B/12 Binh Thung 2 – Binh An Ward – Di An City – Binh Duong Province – Vietnam
Factory 2: Quan Lat IZ – Duc Chanh Ward – Mo Duc Dist – Quang Ngai Province -Vietnam
Phone: (+84)286686.3333 – Hotline: (+84)8.8888.5665
Email: [email protected]
Website: https://cementtile.vn