Encaustic lantern tile CTS L601.2 can be used as wall tile and floor tile.
The colors can be adjusted to your likings, ask us for the possibilities. Cement tiles can be used on the floors and walls in the kitchen, living room, foyer, dining room, bathroom, and laundry room; on the kitchen backsplash and underside of the island; they can be used on the walls to add a unique work of art; on an outdoor patio. Cement tiles are not difficult to maintain. Once they have been sealed correctly, the surface can be cleaned with products that are suitable for use on natural stone.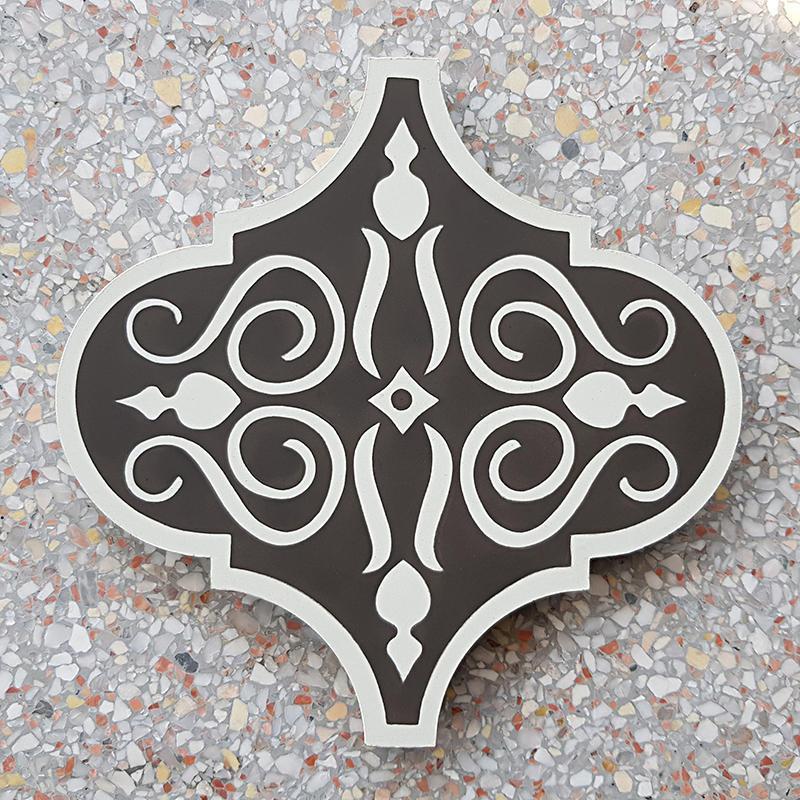 Our products have been exporting to markets, such as USA, UK, Australia, Singapore, Japan, Turkey, Netherland, France, America, China, Russia,… We are proud of bringing traditional Vietnamese cement tile products with good quality and various designs to local as well as international customers.